Biography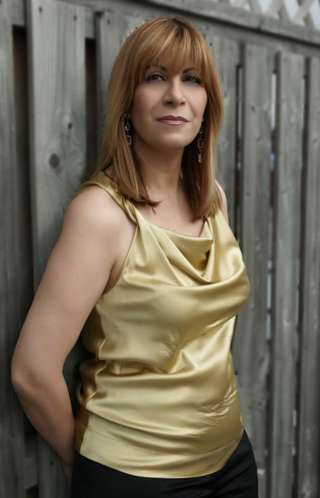 Sogand is a singer and songwriter who draws on her Azeri and Iranian heritage, while calling Canada home since emigrating in 1985. Azerbaijan's rich and diverse traditions of music and culture are no doubt reflected in her eclectic choice of genres to convey her art.
As she recalls, singing was a form of childhood play where her mom was an early fan; later, as a shy teenager with apprehensions of the spot-light, her father coaxed her to sing for guests at family events by turning off the lights!
Over the years, she has come to appreciate the spirited connection with an audience and gratification when performing live. She has matured with appearances at numerous fundraising and community events since 1994 and of course, as a seasoned 'fixture' at the Toronto night club One Thousand and One Nights (Hezar-o-Yekshab) – with weekly performances for almost ten years. Her success during that time is also due to a selection of timeless songs from the popular Iranian repertoire – where piano accompaniment provided a showcase for her silken voice.
Sogand has collaborated with many wonderful musicians over her career; more recently, she worked with the talented Babek Amini upon his arrival in Canada, after leading Googosh's orchestra on her world tour. He has provided arrangements for her lyrics and melodies on Sogand's first album.
Her work as a songwriter harks back to her humming over many years, assuming that she must surely have heard these melodies elsewhere. She eventually recognized that they were her own; strong associations between the mood of the melodies with feelings and thoughts from every day life, led to a flood of ideas for lyrics that she recorded in a notebook. As an example, the experience of children vending in the streets of Tehran, who proudly refused to accept money if not accompanied by a sale evoked one of the tracks 'Daily Bread' on her debut album 'Notebook'.
Sogand is currently working on her next album that revisits and highlights some of the classics from the Iranian and Turkish (Azeri) repertoire of songs.